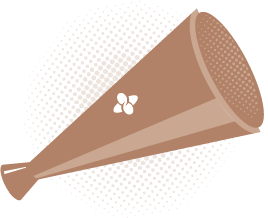 PLEASE NOTE:
You may experience longer wait times when you visit the TRSL office without an appointment. Most questions can be answered via phone or email without visiting the office. And, remember, you're always first in line with Member Access.
---
Contact Us
TRSL is here to help! Our office hours are 8 a.m. to 4:30 p.m., Monday through Friday.
Click here to view office and holiday hours
.
PHONE COUNSELING
If you have reviewed your account information in
Member Access
and/or used TRSL's online resources and are unable to get all of your questions answered, we strongly encourage you to call TRSL's main number to conduct a phone counseling session. By phone, analysts can answer general questions including retirement eligibility and options, applying for retirement, estimate requests, and much more. ​​​​​​​For most situations, visiting the office or making a virtual appointment is not necessary.
TRSL has analysts available from 8:00 a.m. to 4:30 p.m., Monday through Friday, to assist with your needs quickly without having to make an appointment.
Local phone: 225-925-6446
Toll free (outside the Baton Rouge area): 1-877-ASK-TRSL (877-275-8775)
Deaf & hard of hearing members can contact TRSL via the La. Relay Service:

TDD/TDY users: 1-800-846-5277
Voice users: 1-800-947-5277

Public records requests: 225-925-7798 (for members of the news media)
---
COUNSELING BY APPOINTMENT (Virtual or in-person)
If you would like to make a virtual or in-person appointment, please see the following information:
Appointments for virtual and office counseling are full through December. We are currently booking appointments for January 2024. To schedule a virtual or office counseling appointment email or call us.
IMPORTANT: Members who visit the TRSL office without an appointment may experience longer wait times to speak with a counselor. While we will strive to provide counseling to all visitors, there is no guarantee that a counselor will be available to meet with members without an appointment.
---
EMAIL
---
MAILING Address:
P.O. Box 94123
Baton Rouge, LA 70804
STREET Address:
(use for certified mail)
8401 United Plaza Blvd, 3rd Floor
Baton Rouge LA 70809-7017
Directions to TRSL
---
FAX
(
to submit forms and general correspondence
)
:
225-925-4779
---
Executive staff
To call a staff member directly, dial the main number or toll-free number above, and use the extension below. To email any of the staff listed below, simply click the appropriate name.
Executive staff fax number:
225-925-3944
---
Administrative staff